Love is a very beautiful thing, but unfortunately some people waste their time trying to bring together two hearts that are both opposite from each other. In order to discover true love, you have to first know what you positively stand for in life, and then wait patiently until someone who is closely in the same direction in life comes by. Edmond Mbiaka Him and Her Love Quotes and Sayings – Him from Her – Her from Him
A flower cannot blossom without sunshine, and man cannot live without love. ― Max Muller
A friendship that like love is warm; A love like friendship, steady. ― Thomas Moore
A life of love is one of continual growth, where the doors and windows of experience are always open to the wonder and magic that life offers. ― Leo Buscaglia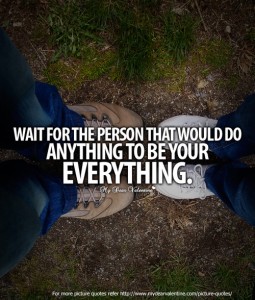 A loving heart is the truest wisdom. ― Charles Dickens
At the touch of love everyone becomes a poet. ― Plato
Being deeply loved by someone gives you strength, while loving someone deeply gives you courage. ― Lao Tzu
I plant the seeds of love in my heart. I plant the seeds of love in the hearts of others. ― Julia Cameron
If I had a flower for every time I thought of you…I could walk through my garden forever. ― Alfred Tennyson Him and Her Love Quotes and Sayings – Him from Her – Her from Him
If I know what love is, it is because of you. ― Herman Hesse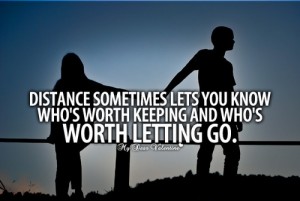 It is love, not reason, that is stronger than death. ― Thomas Merton
kiss is a lovely trick designed by nature to stop speech when words become superfluous. ― Ingrid Bergman
Looking back it feels like you and I were meant to be. You gave me so much of love and happiness. There is nothing more I could have asked for. ~ Autumn Williams
Love can hope where reason will dispair. ― George, Baron Lyttle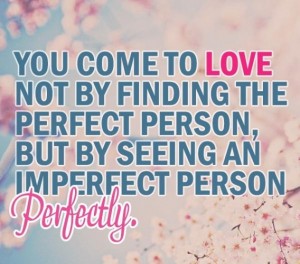 Love doesn't make the world go round. Love is what makes the ride worthwhile. ― Franklin Jones
Love feels no burden, regards not labors, strives toward more than it attains, argues not of impossibility, since it believes that it may and can do all things. ― Thomas à Kempis
Love indeed is light from heaven; A spark of that immortal fire; ― Lord Byron
Love is a game that two can play and both win. ― Eva Gabor Him and Her Love Quotes and Sayings – Him from Her – Her from Him
Love is born of faith, lives on hope, and dies of charity.  ― Gian Carlo Menotti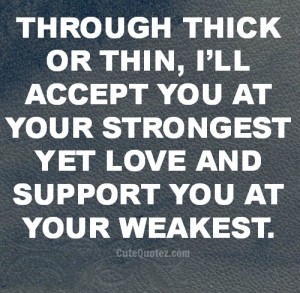 Love is but the discovery of ourselves in others, and the delight in the recognition. ― Alexander Smith
Love is like the wind, you can't see it but you can feel it ― Nicholas Sparks
Love is no simple feeling; it is truth, even the greatest truth of our lives. ― Unknown
Love is the crowning grace of humanity, the holiest right of the soul, the golden link which binds us to duty and truth, the redeeming principle that chiefly reconciles the heart to life, and is prophetic of eternal good. ― Petrarch
Love is the difficult realization that something other than oneself is real. ― Iris Murdock
Love is when the other person's happiness is more important than your own. ― H. Jackson Brown, Jr.
Love looks not with the eyes, but with the heart. ― William Shakespeare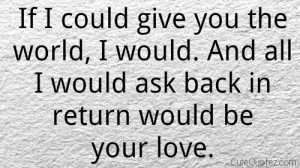 Once upon a time there was a boy who loved a girl, and her laughter was a question he wanted to spend his whole life answering ― Nicole Krauss Him and Her Love Quotes and Sayings – Him from Her – Her from Him
So, I love you because the entire universe conspired to help me find you. ― Paulo Coelho in 'The Alchemist'
The best portion of a good man is his little, nameless, unremembered acts of kindness and love. ― William Wordsworth
The first time my eyes met yours, I felt the jitters. It was like butterflies in my stomach. I still feel that sometimes. That is such a tremendous feeling and it always lets me know that I love you very much. ~ Alice love worth
The beauty that you have brought into my life is beyond description. I hardly can express it in words. My heart speaks a new language now. ~ Katie aliment
Our best days are still ahead of us. There is so much to be done. So many places all over the world that I want to see with you. So many songs that I want to dance with you. You bring so much of happiness to me. ~ Jamaica Him and Her Love Quotes and Sayings – Him from Her – Her from Him
Lovingly I stepped up to you. You were there just like you always are. Your smile unarmed me and left me defenseless. I am all yours now. ~ The romantic book.
Loving you was the best decision of my life. Standing by me is a decision you will never regret. You are so precious to me…my love. ~ Patton Prince
The soul that can speak with its eyes can also kiss with a gaze. ― Unknown
The supreme happiness in life is the conviction that we are loved. ― Victor Hugo
There is no love which does not become help. ― Paul Tillich
This quote is dedicated to all the beautiful things you have done for me. All the times that you have stood by me and protected me. Everything you have given me, especially love and your heart! ~ Lily Thorn Him and Her Love Quotes and Sayings – Him from Her – Her from Him
To love is to risk not being loved in return. To hope is to risk pain. To try is to risk failure, but risks must be taken, because the greatest hazard in life is to risk nothing. ― Leo Buscaglia
We are all born for love. It is the principle of existence. ― Benjamin Disraeli
We can only learn to love by loving. ― Iris Murdock
When I listen to love, I am listening to my true nature. When I express love, I am expressing my true nature ― Julia Cameron
When things were as fine as could possibly be I thought 'twas the spring; but alas it was she ― John Byrom
While faith makes all things possible, it is love that makes all things easy. ― Evan H. Hopkins
Whoever lives true life, will love true love. ― Elizabeth Barrett Browning
Whoso loves believes the impossible. ― Elizabeth Barrett Browning
You are my best friend as well as my lover, and I do not know which side of you I enjoy the most. I treasure each side, just as I have treasured our life together. ― Nicholas Sparks
Your words are my food, your breath my wine. You are everything to me. ― Sarah Bernhardt Him and Her Love Quotes and Sayings – Him from Her – Her from Him